Skip to main content
Financial Planning Powered By Orion Planning
Connect your clients' financial goals with investment performance data to create actionable plans that make aspirations a reality.
Learn More Login
Put Your Plans Into Action
Support Any Number of Financial Goals
No matter your clients' goals, our powerful software gathers the necessary data to perform goal-based or cash-flow planning—and run robust simulations to illustrate the probability of success. 
Deliver Financial Plans Faster
Quickly capture information related to your clients' unique goals through flexible, modular workflows in our next-gen client portal—so you can deliver plans and see results more quickly.
See The Full Picture, All The Time
Align progress toward goals with investment performance data to better understand how asset allocation affects your clients' financial plans for today as well as tomorrow.
Drive Growth & Scale Through Financial Plans
Financial planning is the gateway to your growth. According to this survey by Schwab, 65% of clients say they feel more financially stable with a with a financial plan.
Create Personalized Planning Experiences
Through custom reports, actionable recommendations, and in-person presentations, take clients through their respective financial journeys and lead them to successful futures.
Set the Foundation For Investment Success
INTUITIVE, EASY-TO-COMPLETE WORKFLOWS
EFFICIENCY-DRIVEN WORKFLOWS
You can't deliver an actionable plan without the necessary inputs, so our workflows offer a simple interface that result in high completion rates.
Get the basic data you need to create dynamic plans by guiding clients through quick workflows, or allowing them to enter the required inputs on their own time.
Build your plans around more detailed client information, such as income, expenses, and accounts—which can be added after the workflows.
Stay informed about your clients' full financial stories with data aggregated from more than 14,000 financial institutions.
ACTIONABLE DATA & RECOMMENDATIONS
Data-Driven Financial Decisions
Leverage client data to run meaningful simulations, address hypothetical scenarios, and create actionable steps to ensure financial well-being for today—and for the future.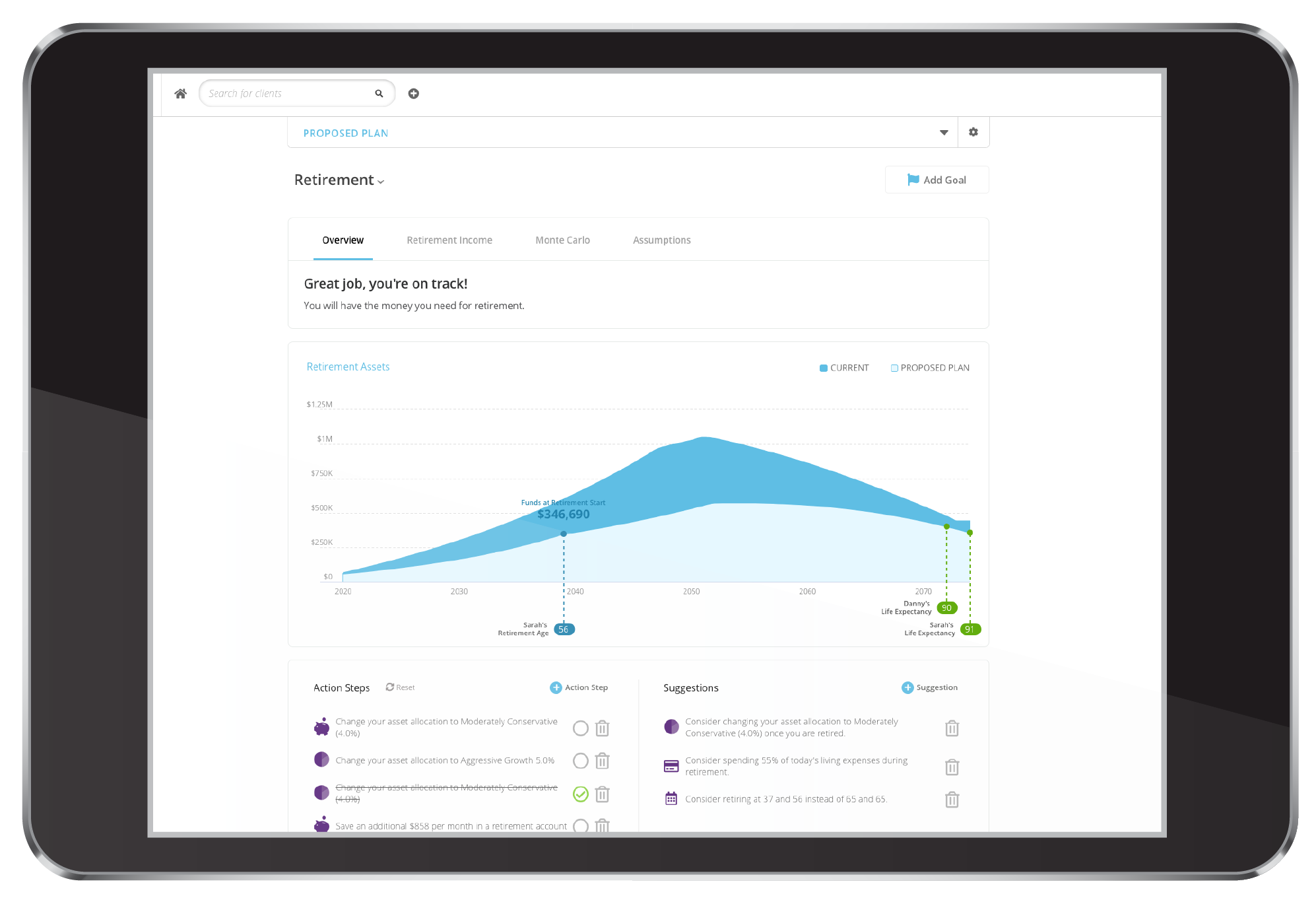 Know if your clients are funded or not for each goal through dynamic asset accumulation and depletion graphs that monitor growth projections and progress.
Forecast the future with Monte Carlo simulations that consider potential scenarios, like "What if" scenarios like, "What if I retire 5 years earlier than anticipated?".
Auto-generate action steps resulting from "What if" scenarios to help clients get back on track to meet their goals—or create your own custom action steps to provide additional advice alpha.
Reports That Summarize Now & Tomorrow
Our reports section—available to clients as well—provides different outputs to help you dig deeper into your clients' financial health and future goals.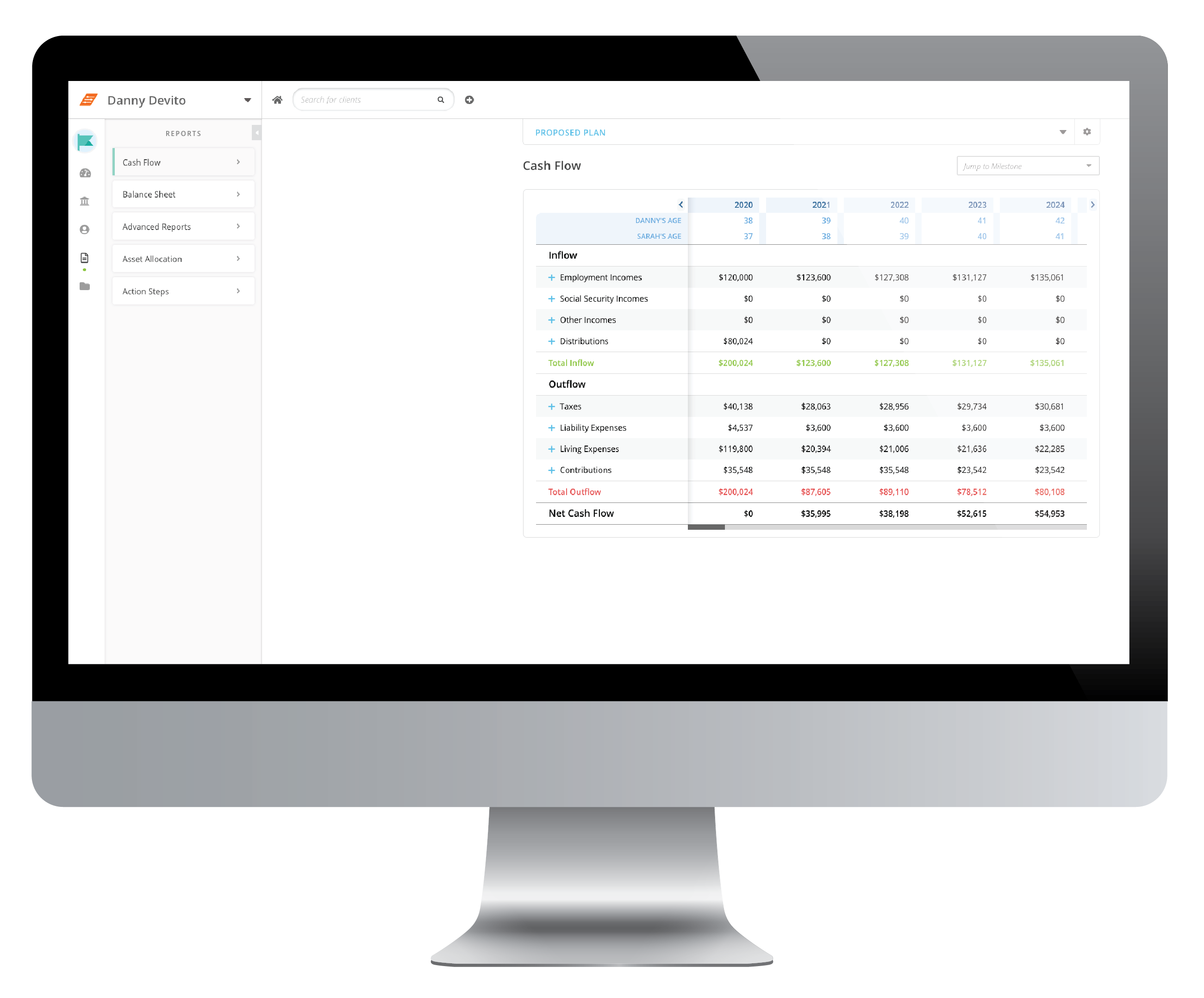 View clients' inflows and outflows from today until the end of the plan in one place—empowering you with the opportunity to discuss saving and distribution strategies.
Understand your client's net worth trajectory through a balance sheet that tracks investment earnings, contributions, distributions, as well as payments and interest made to loans.
Analyze asset allocation by goal—in addition to account, owner, and tax status—so you can better glean how your clients' investment mix varies across a portfolio.
PERSONALIZED EXPERIENCES & OUTPUTS
Personalized Takeaways at Your Clients' Fingertips
In order to maximize client success, financial planning requires collaboration and transparency across financial health, documents, and recommendations.
Distribute your clients' financial plans as fully customized PDFs, allowing you to send only the pages you want your clients to see—with documents as few as ten pages including disclosures.
Empower clients to become more organized around their finances by allowing them to store information like upload statements, insurance policies, wills, and more in their Document Vault.
Foster more meaningful client relationships with in-person presentation mode that encourages you to walk through clients' goals, probability of success, reports, and action steps in real time.
Generate More Qualified Leads
DRIVE BUSINESS GROWTH THROUGH FINANCIAL PLANNING
With Orion's Market*r Platform, the industry's only marketing solution designed to highlight the value of the advice you deliver.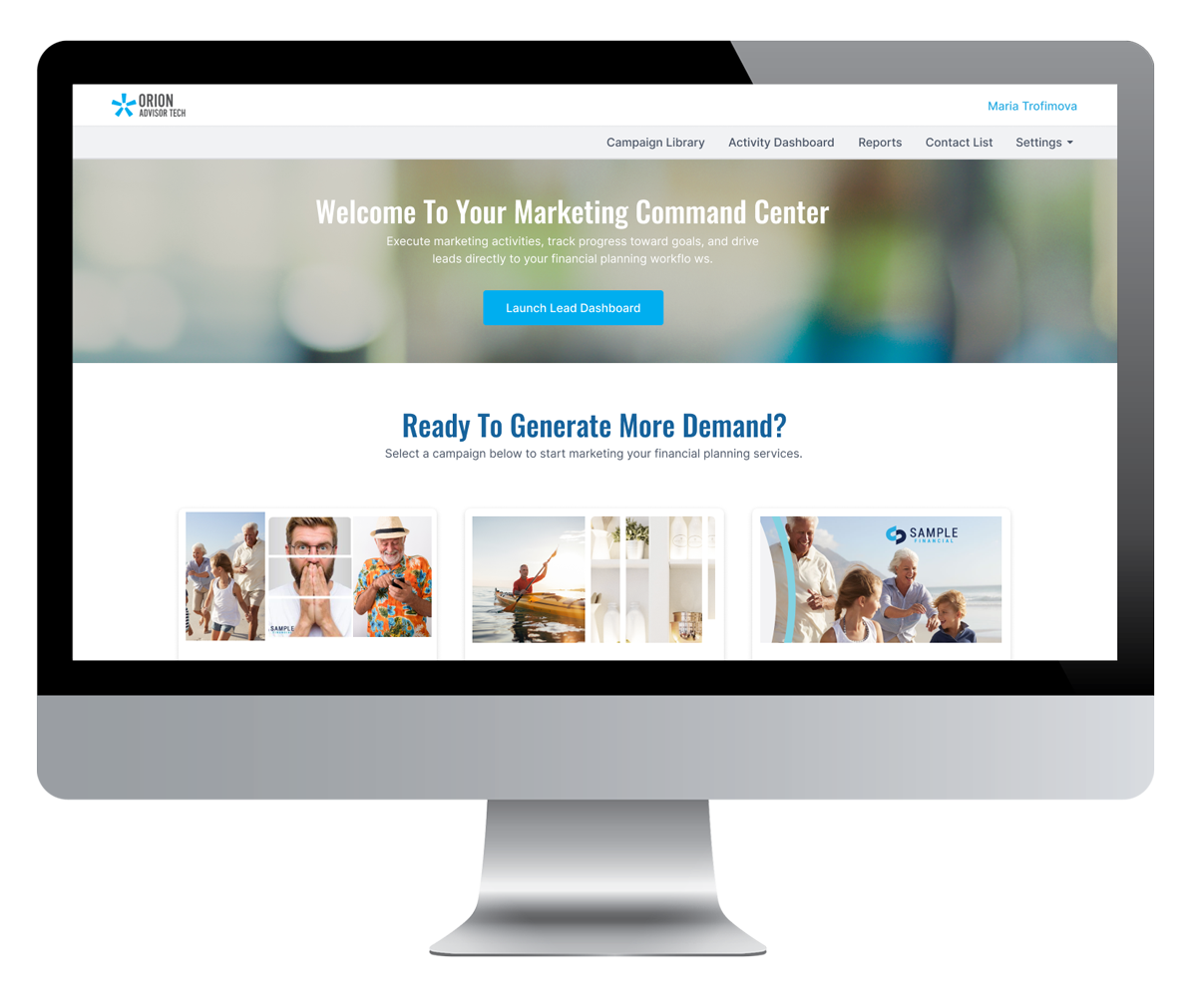 Execute with Ease: Our smart technology operates like a full team of marketing professionals, giving you the ability to update, schedule, distribute and measure your creative marketing assets through a single platform.
Inspire Conversations, Drive Conversions: Stop working so hard to find new clients. Execute a proven inbound strategy, pulling interested prospects into your funnel through relevant educational content, eye catching ads, strategic email workflows, and lead forms optimized to convert.
Power Better Decision Making: Manage marketing performance, lead data, and financial planning engagement within Orion Planning, in one place, making it easier to see and act on opportunities in your funnel. 
1 in 3
Clients say they will walk away from a brand they love after one bad experience
Source: PWC
Firms focusing on client experience have a 5x faster growth rate.
Quovo
Quovo is a data platform providing connectivity to millions of financial accounts across thousands of institutions. Orion integrates with Quovo to provide expanded account aggregation services.
Redtail
Redtail Technology, Inc. is the leader in web-based Client Relationship Management solutions for the financial advisor.  With this integration, access Orion data directly from Redtail, including reports and other data critical to the delivery of advice.
Riskalyze
Riskalyze is the company that invented the Risk Number®. Orion integrates with a number of Riskalyze features, including their Autopilot and Compliance Cloud platforms, to help advisors fully understand and manage client risk.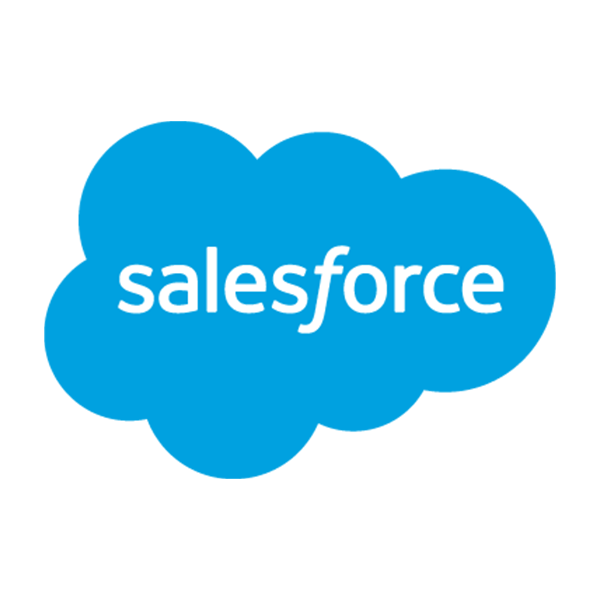 Salesforce
Salesforce, the global CRM leader, empowers companies to connect with their customers in a whole new way.
Strengthen Your Client Relationships with Financial Planning

Learn how to increase value to your clients by implementing a successful financial planning process.
Raise The Bar On Financial Wellness
See how our technology can help you set the new standard for the client experience.
Compliance Code: 1 4 2 4, Orion Advisor Technology, August 9, 2022
1424-OAT-8/9/2022