Skip to main content
Innovative Reporting, Unforgettable Experiences
Orion offers a range of custom and turnkey reporting capabilities that help you set a new standard for accurate, comprehensive, and beautifully designed views of investment performance for both your clients and firm.
Report With Accuracy, Efficiency, & Style
Create More Custom Reports In Less Time
Complete your quarter-end reporting process up to five days faster with our advanced reporting suite.
Be More Knowledgeable About Every Part of Your Business
Feel certain that no part of your business goes overlooked with solutions that span a range of critical client and firm metrics.
Get Reliable Data From The Most Critical Sources
Access foundational data, including cost-basis maintained from all major custodians, to ensure your reports include the most accurate information.
Personalize Reports For Any Client Preference
Tailor report details and styling to reflect the unique preferences of all client types, from those who live in the data to those who value visuals, with less time and effort.
Customized Reporting For Every Stakeholder
Customized & Dynamic Reports
Produce personalized reports with a drag-and-drop interface, custom data elements, and dozens of sub-reports—including integrations, alternative investments, and financial planning—sure to impress any client.
Brand your reports with custom themes, fonts, cover pages, and layouts to differentiate from the standard, one-size-fits-all report.
Customize reports with various chart and table types, as well as data tags—which allow you to see where client data will be displayed, in addition to how it will display.
Control how you distribute reports, with the ability to version client-specific reports or run batch reports before sending via the Client Portal, mail, and email.
Performance-Driven Composite Reports
Monitor performance of firm-level investment vehicles to better evaluate portfolios and identify areas for improvement.
Leverage Orion's composite reports to help prepare your firm for GIPS compliance and to encourage full and fair investment performance disclosure.
View your firm's performance by models, advisors, and management strategies across intra-month dates.
Assign benchmarks to your asset classes or asset categories with more than 1,000 available indices.
Consolidated Alternative Investment Reporting
Provide a holistic value of net-worth to clients with reports on alternative assets alongside traditional investments.
Track and report on values for non-managed investments like hedge funds, private equity, real estate, and more.
Reduce manual time spent updating alternative assets by quickly adding valuations and capital commitments in one location.
Add global transactions and valuations for a specific investment to automatically update data for all clients who hold that investment.
REQUIRED MINIMUM DISTRIBUTIONS
Intuitive Required Minimum Distribution Solutions
Simplify the time-consuming nature of monitoring RMDs and help clients satisfy their required withdrawals.
Monitor automatically whether or not accounts are on track to meet their RMDs—eliminating the need to manually track these details throughout the year.
Edit account information in a couple of clicks to account for unique circumstances, like if a client joined your firm at year-end.
Maintain the ability to override whether or not an RMD has been satisfied—all from a single screen.
Quarter-End Auditing
Ensure your quarter-end tasks are being reviewed and completed with a comprehensive dashboard that audits responsibilities from billing to reporting.
Get started with pre-populated tasks, and then choose to customize your dashboard by adding and editing new tasks.
Review and verify when billing, reconciliation, and reporting tasks are complete—so you can move onto other critical quarter-end deliverables.
Walkthrough a step-by-step process to generate your advisory fees and batch statements, once your audits are complete.
Real-Time Data Queries
Create data queries based on the critical information you covet, the way you prefer to interpret it—in just a few simple clicks.
Build and edit queries using almost any data point in Orion Connect, with the ability to add 'And/Or' logic conditions and data filters.
Get real-time answers to real-time questions by running queries on your own terms—without the need for additional support.
Share queries across your firm to reduce redundant work, and find them faster with advanced search capabilities.
75%
of users identify Orion's reporting solutions as having the greatest impact on their business
Tech Validate – TVID: 858-F52-CF6
"Clients love the custom reports we provide. If a client wants something unique, I can whip it up no problem."
Quantum Group
Quantum Group is a technologically enabled communications production firm that helps companies connect with their customers. Advisors can print and send paper statements to their clients through this integration.
Junxure
Junxure is a CRM solutions provider and practice improvement firm that provides technology, consulting and training to financial advisors. Junxure integrates with Orion, and data flows both ways between systems at the click of a button.
Redtail CRM
Redtail Technology, Inc. is the leader in web-based Client Relationship Management solutions for the financial advisor.  With this integration, access Orion data directly from Redtail, including reports.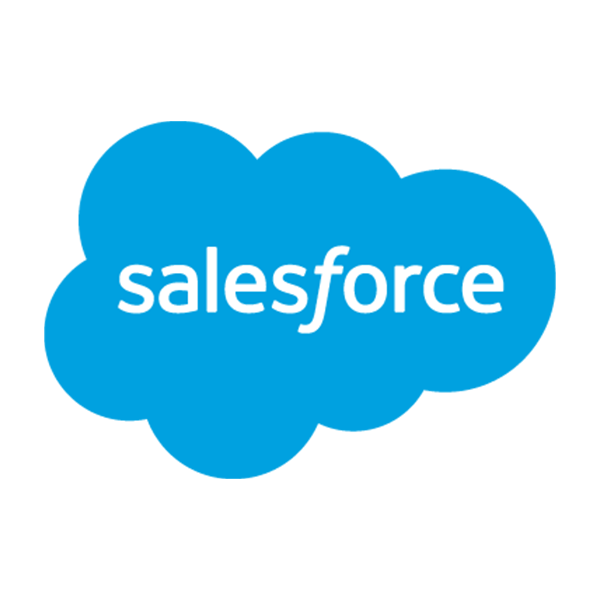 Salesforce
Salesforce, the global CRM leader. Orion and Salesforce utilize two-way sync, so your client data is accurate in both apps, all the time.
Does Your Reporting Need An Upgrade?

Here are five signs to help you determine if its time to improve your reporting practices.
Reimagine Your Reporting Capabilities