Skip to main content

Understand Risk and Uncover Opportunity With Orion Risk Intelligence
Orion Risk Intelligence combines next-level business intelligence, risk analytics, and economic research to help you guide each client toward investment strategies that work for them–regardless of what's happening in the world.
Risk Assessment & Stress Testing to Guide the Customer Journey
Risk Intelligence has the tools you need to build successful client interactions every step of the way.
Provide individualized recommendations
Our 3D RTQ and personalized proposals allow you to customize your approach for each prospect or client.
Run stress testing and risk analytics
Compare your model with prospect holdings in the context of big-picture economic events. Suggest changes based on goals and market realities, and convey upside and downside risk.
Leverage robust modeling and portfolio construction
Test dozens of asset classes and investment vehicles in minutes to easily develop the right investment approach.
Grow with your clients
Adjust your strategies to account for life changes and new goals. Become a long-term trusted advisor.
Prevent panic selling
Help your clients see the value of staying invested. Showcase your hedging strategies in real-life macro scenarios and ease fears.
Supercharge your strategy and approach
Strengthen your investment models and level up your investment committee to build a stronger business for current and future clients.
Access 100+ Real-World Scenarios
Get Started
Use Risk Intelligence as a standalone solution or as part of your Orion Tech stack.
Free Trial
The easiest way to try Risk Intelligence.
Standalone
The next-level risk analytics software you need to grow your business and retain clients.
Risks Impact Your Business, Too. Be Prepared to Face Them
Leaders must understand how macro events affect firm performance. Risk Intelligence allows you to turn the risk lens on yourself. Use our business intelligence and risk assessment tools to create a dashboard that provides meaningful insights into the health of your firm.
Multi-Level KPI Tracking
Keep an eye on performance at the firm, advisor or client level.
Risk and Revenue Stats
View upside and downside risks of your assets, cash flows, revenue and EBITDA across a range of 100+ macroeconomic scenarios.
Allocation Drift Tracking
Track and monitor allocation drift using loss tolerance, investment objective or custom benchmarks.
What is Orion Risk Intelligence?
Orion Risk Intelligence enhances your client interactions. It features a prospect workflow to facilitate personalized conversations about each person's risk preferences and objectives as they relate to their investment goals.
How do I use Orion Risk Intelligence with existing clients?
You can use Risk Intelligence with clients to perform portfolio reviews, enhanced by Risk Intelligence's portfolio risk analytics, plus hypothetically test model changes before making any portfolio adjustment. Clients feel greater peace of mind moving forward with shifts in strategy when you can demonstrate the reason for change. Risk Intelligence enables you to show how any new strategy still aligns risk with your client's goals, while creating opportunities for a positive impact on investing outcomes.
What are the main use cases for Risk Intelligence?
Orion Risk Intelligence empowers you to make new model recommendations, test one-off changes within clients' portfolios, and stress test assets against scenarios that are top of mind for the client.
How do I use stress testing?
You can use stress testing to compare portfolios against one another in different market or economic scenarios, such as runaway inflation, interest rate changes or market downturns. It can also assist in a client's portfolio review and facilitate conversations around economic events that are important to them. Stress testing demonstrates how a client's portfolio could react at multiple levels in a given scenario. It is a powerful tool to help you educate clients about the impact of risk on their investment portfolio.
How does Risk Intelligence integrate with Orion technology?
Orion is integrating our technology into a single platform that creates an advantage for advisors looking to serve and win with clients. Client portfolios and models unite on one platform, creating one source of truth.
If you are an Orion Connect client, you will now see risk analytics in the portfolio view tool.
Be sure to sign up here for our mailing list to receive alerts about exciting future integrations.
What makes Orion Risk Intelligence unique?
Risk Intelligence doesn't stop with risk analytics, hypothetical model testing and portfolio stress testing. Risk Intelligence also offers a personalized proposal generator, allowing you to create an individualized document for every prospect you meet.
And unlike other risk analytics tools, which are backward-looking or only based on past economic data, Risk Intelligence looks ahead. Each scenario focuses on the major macroeconomic events your clients want to see and demonstrates potential impacts on their portfolios.
Our team here at Orion is constantly updating our technology and scenarios to address the latest economic shifts and events. Our up-to-date scenarios enable you to prepare your clients for potential outcomes in any economic climate and achieve realistic expectations and investment results.
Want to Learn More About Risk?
Head to our library of resources to read and listen to timely updates on macro events and risk analytics.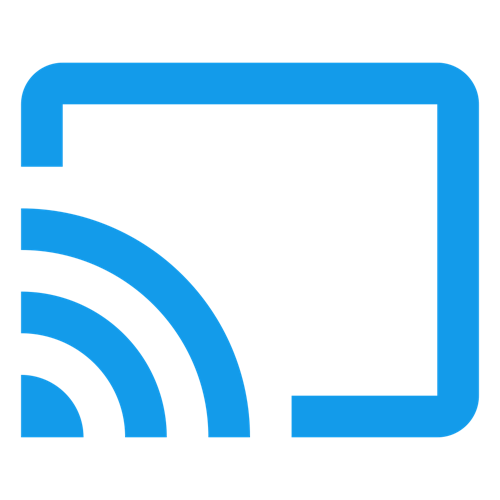 Blogs & Articles
War Room Discussions

Account Support
Ready to Get Started?
Contact us today to learn more about the powerful benefits of incorporating risk analysis and stress testing into your firm's workflow.